Customized Sitz Bath for Vaginal and Ano-Rectal Areas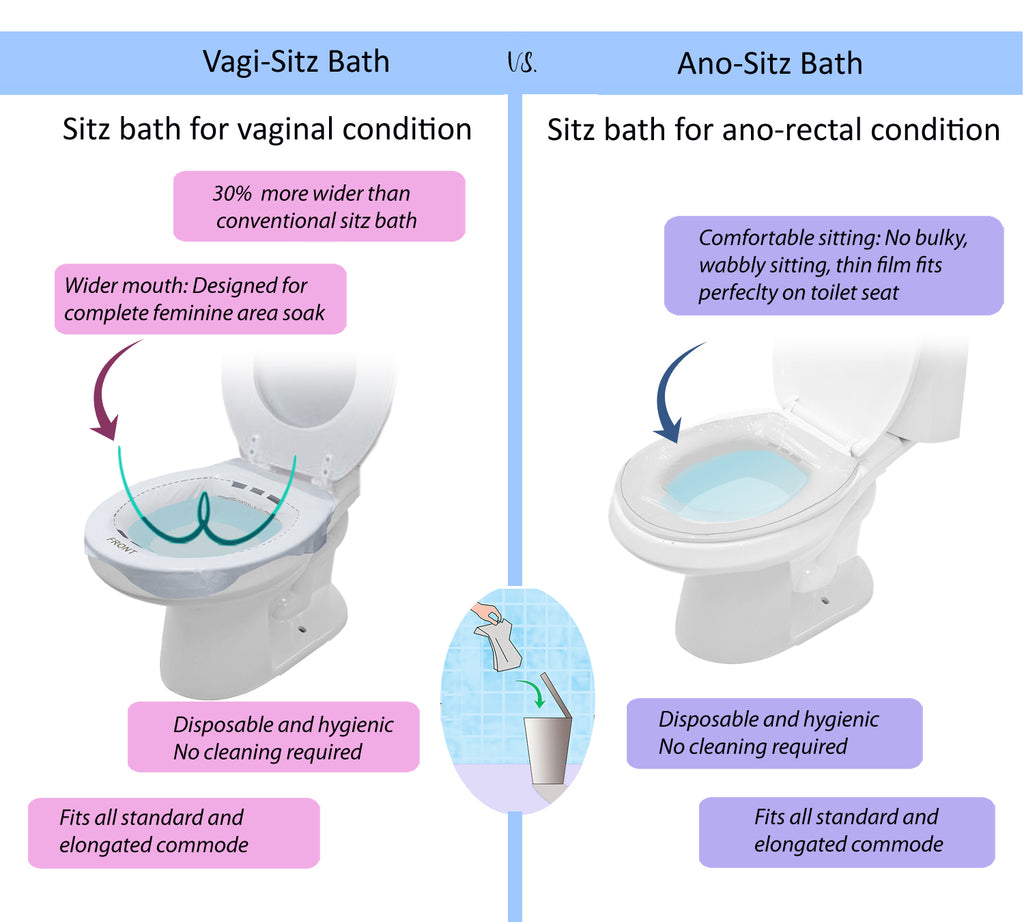 Disposable sitz bath prevents contamination
Reuse of sitz bath without sterilization exposes your wound to harmful bacterias that reside inside the commode.
Both Ano and Vagi-Sitz baths are designed for "single-use" so that you don't get contamination of harmful germs from the commode.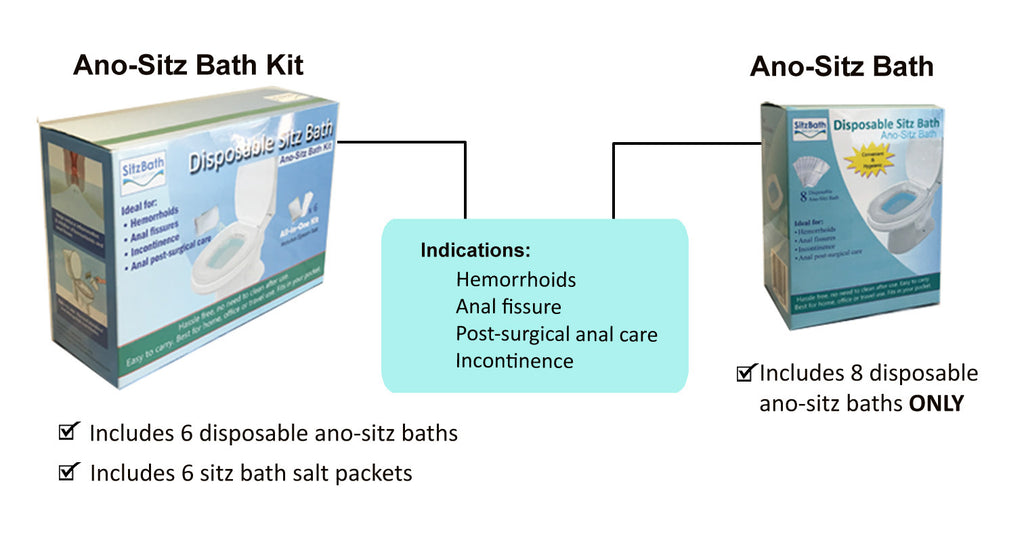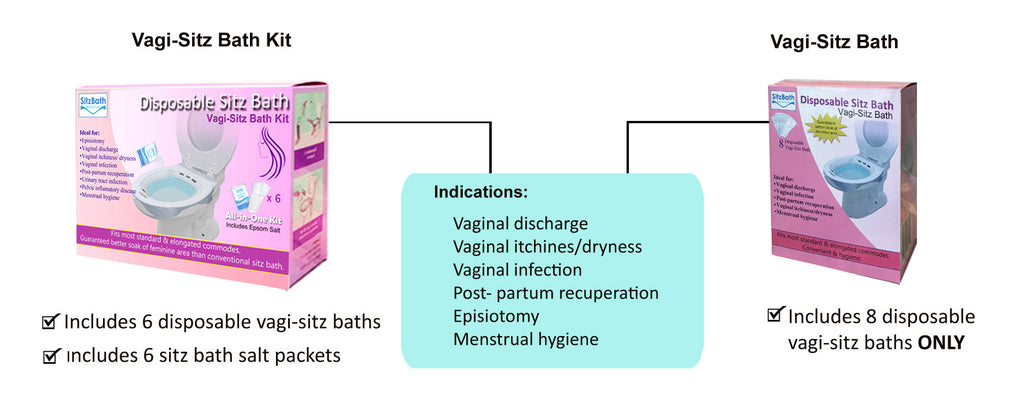 Our kits provide everything you need for sitz bath therapy
All-in-one: Contains multiple "single-use" sitz baths and proprietary sitz bath salt formula in each box. 
Wider mouth, better soak: Reaches deeper and cleans better.
Flexible shape: Fits all commode sizes and shapes.
Single-Use/ Hygienic: Prevents contamination from harmful bacteria.
Compact size:  Easy to organize or carry when travelling.
Disposable: Hassle free, no need to clean.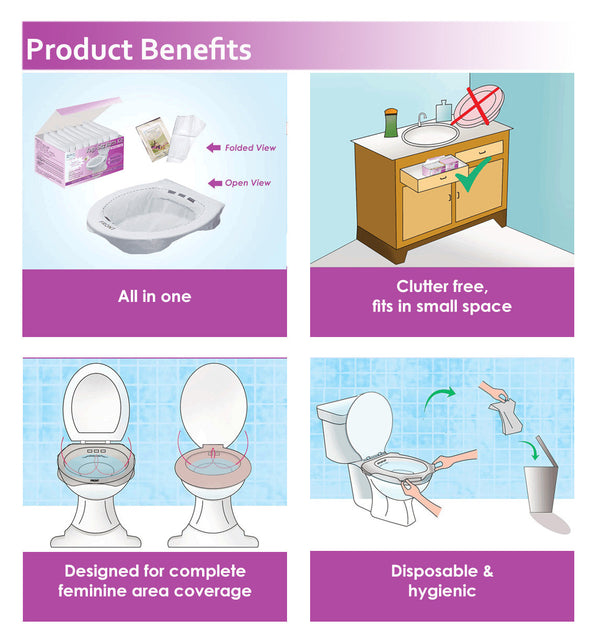 Easy to use
Just unfold the sitz bath, remove the adhesive cover, and attach it to the commode.